Congratulations to Paranormal Underground's May contest winners (Jim Rogers, Frank Santariga, Stephen Hill, Elaine Davison, and Teresa West) who each will receive three free digital issues of Paranormal Underground magazine. (The response to your favorite cryptid was overwhelmingly Bigfoot, but some other interesting favorites also came in … Sheepsquatch, Chupacabra, and Skunkape). Thanks to everyone who entered.
Paranormal Underground's June 2013 Contest
Our June contest is being sponsored by Jill Marie Morris. Jill is a psychic/medium and author of 207: A Personal Account of Love, Paranormal Phenomenon, and Demonic Possession.
1st Prize: Personal Reading with Jill, $20 Starbucks Gift Card, and signed copy of 207
2nd Prize: $10 Starbucks Gift Card and signed copy of 207
3rd Prize: Signed copy of 207
To enter this month's contest, email editor@paranormalundergroundmagazine.com  with your name, the state in which you live, and the name any haunted location that you would investigate over night if you had the chance. Contest ends June 30, 2013.
About Jill: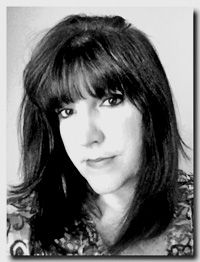 Well-versed in the technical, investigative, and research sectors of the field, Jill uses her gifts as a Medium and Psychic to assist with paranormal investigations and cold cases. One aspect about her abilities is that she feels a spiritual obligation about selflessly sharing them with others. A descendent of her maternal line's Chippewa and Black Foot Native American Indian heritage, Jill's great-grandmother Gertrude, along with her grandmother Marie, were also very gifted Medium/Psychics. Gertrude was known as the tribal Medicine Woman and Healer. Marie's remarkable predictions and insight helped Jill with the development of her own abilities.
In July of 2011, Jill published 207: A Personal Account of Love Paranormal Phenomenon and Demonic Possession, in which she details a series of horrific and real-life events and paranormal encounters that completely reshaped her life. Jill is currently writing a follow-up of 207 titled, Saints Sinners and Sacred Ground, which is scheduled for publish late winter, early spring of 2013.